Scariest - Ep. 1
Ambo, Scotty and Sir Reg brave the forests, jungles and dark-dark woods to uncover the scariest and spookiest animals on our planet.
Funniest Pet Entries!
Celebrate Pet Week with this video of great entries from last year's NG Kids Funniest Pet Contest!
Parry Gripp: Seal Riding on a Turtle
Watch a seal getting a free ride in this video featuring music from Parry Gripp!
Baby Loggerhead Turtles
What's born at the beach and spends most of its life at sea?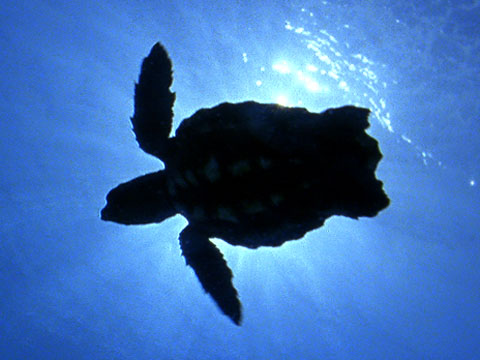 Gulf Turtle Eggs Relocated
July 23, 2010—In an unprecedented effort, scientists and volunteers are moving up to 700 sea turtle nests from the oil-threatened Gulf to Florida's Atlantic coast, a move that might be the only way to save the baby turtles.
Tails of the Galapagos
Bo, Max, and Karla are frightened when they see a couple of slow-moving "rock monsters." (For ages 2-6)
TRENDING VIDEOS
Weird & Random
Sparklemuffin and Friends - Discover Peacock Spiders! - Ep. 11
Meet Sparklemuffin, Skeletorus, and Elephans, three recently identified peacock spiders! Just a quarter inch long, male peacock spiders are known for their brightly colored backs and mating dances! Video by Jürgen Otto
More